Our management team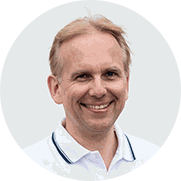 Ralph Warnke, CEO
As founder and main visionary, Ralph Warnke is the driving force behind the company. He loves to have his hands full by participating in research and development projects, marketing and knowledge transfer / training.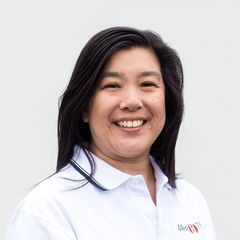 Karen Warnke, CFO
She has a firm grip on our figures: Karen Warnke is responsible for our accounting, tax returns and cash flow. She also takes care of our human resources and supports our employees.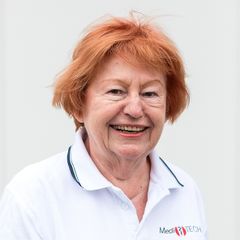 Eve Warnke, COO
Our senior manager is mainly responsible for our sales activities. However, she also takes care of important planning and management tasks and keeps our management team free.
---
Our sales team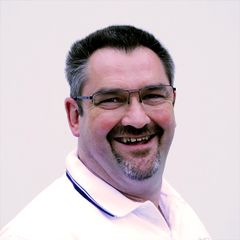 Andreas Fabig
Jörg Beinßen is the first point of contact for the area of hearing training, especially for our hearing fitness partners. He also advises and supports our customers in the area of learning support, both in the field of therapy and pedagogy.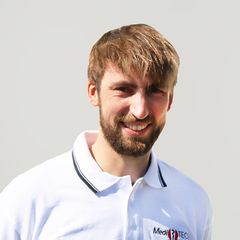 Benedikt Erdtmann
As product manager for learning support, Benedikt Erdtmann looks after both our private customers and our partners in the fields of pedagogy, occupational therapy and speech therapy. In addition, he also supports and accompanies the topics of hearing training and listening comprehension.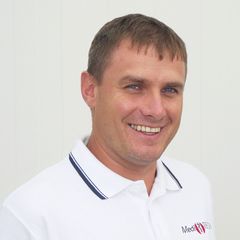 Kamil Kropiwnicki
Kamil Kropiwnicki is mainly responsible for the support of our international key account customers in all our subject areas. His main product responsibility is our balance analysis and training system MediBalance PRO.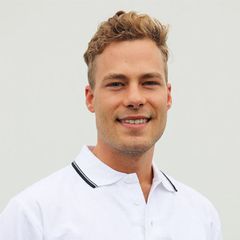 Timon Uffmann
Biofeedback and neurofeedback are the topics for which Timon Uffmann is the first contact person in our company. He looks after our therapeutic as well as our medical/clinical clients and partners. But he is also well established in our other product lines.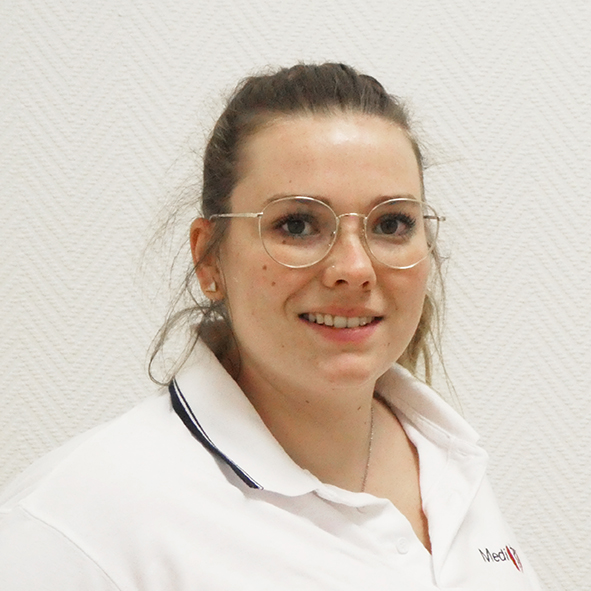 Karolin von Wechmar
Mit ihrem Hintergrund in International Business verstärkt Karolin von Wechmar unser Vertriebsteam. Gemeinsam mit unserer Technischen Redaktion kümmert sie sich verstärkt auch um unseren digitalen Auftritt und unterstützt uns in Marketingfragen.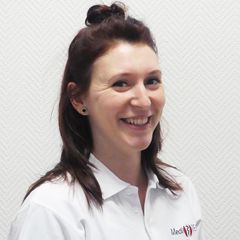 Vanessa Petzold
Gerade die Bereiche Kundenkommunikation, neue Medien und Social Media werden von ihr aktiv betreut und ausgestaltet. Vanessa Petzold hat ihren fachlichen Hintergrund im Bereich BWL mit Schwerpunkten auf Eventmanagement und Wirtschaftspsychologie.
---
Our engineering and IT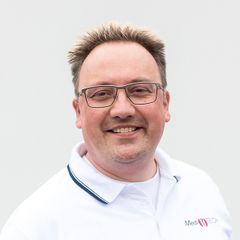 Thorsten Maeck
As head of our Technology functional division with more than twenty years of company membership, Thorsten Maeck has a broad range of experience. He is responsible in particular for customer support and individual training courses and is happy to answer questions on all technical aspects of all topics.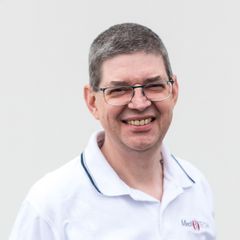 Gundbert Loeff
With his many years of experience in hardware technology services, Gundbert Loeff is the ideal addition to our technical support team. He is well versed in our various product lines and can offer quick solutions to user questions as well as intelligent approaches to product maintenance and repair.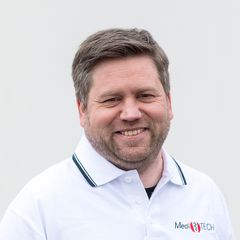 Stefan Erben, CIO
Without it, little works in our company - at least in digital terms. Responsible for our IT, Stefan Erben ensures that our business processes run smoothly. Furthermore, he is mainly responsible for tasks in the area of hardware development.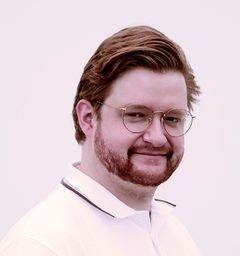 Ruben Küker
Freundliche und kompetente Kommunikation ist eine seiner vielen Stärken: Ruben Küker verstärkt unser Technisches Support-Team. Telefon- und Online-Support, rasche und kompetente Durchführung von Wartungen und Reparaturen, Unterstützung bei Produktentwicklungen sind seine wichtigsten Aufgaben.


---
Our research and development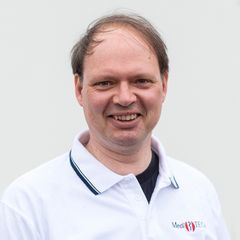 Heiko Voß, CTO
Our longest-serving software developer has many years of experience with development projects. Heiko Voss ensures smooth project processes, especially in research cooperations with universities and partner companies.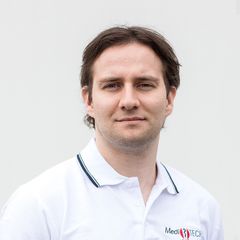 Marc Vahldieck
Responsible for the AUDECOM software and our BASS software, Marc Vahldieck is an important member of our research and development team. His calm and level-headed manner ensures successful project completion.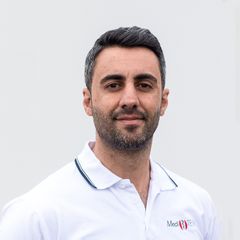 Ahmad Tahtah
As a software developer, Ahmad Tahtah is responsible for a number of product developments and innovations. He is closely involved in research and development tasks and convinces with his good ideas and solutions.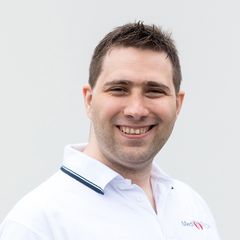 Philipp Abel
With his pragmatic suggestions for solutions and his target-oriented and creative way of working, Philipp Abel ensures a constant improvement of our product solutions and above all supports our growing number of app developments.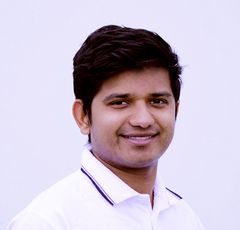 Adarsh Chengot Poonthottathil
Unser smarter Hardware-Entwickler mit indischen Wurzeln ist ein Zauberer in der Elektronikentwicklung. Er optimiert bestehende Hardwarelösungen und führt sie auf das nächste Level. Ebenso gut wirkt er an der Neuentwicklung spannender Technologien aktiv mit.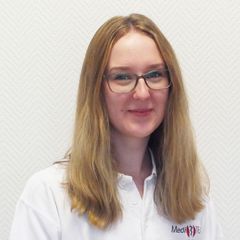 Gina Thieße
Besondere Expertise hat sie in unserem Biofeedbacksystem: So ist Gina Thieße verantwortlich für die Ausgestaltung unserer Anwendungslösungen für Biofeedback- und Neurofeedbackanalyse und -training.
---
QM, purchasing, warehouse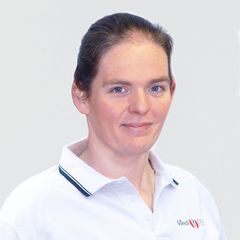 Hilke Wenkel, QMO
With more than twenty years of membership in MediTECH, Hilke Wenkel knows our company inside out. She is also our technical writer and responsible for the quality management department. She is responsible for and designs our manuals, brochures and also our website with great commitment.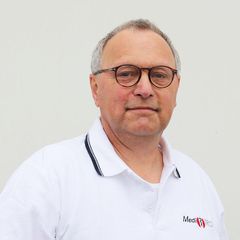 Karl-Heinz Kaatz, CPO
Karl-Heinz Kaatz, responsible for the purchasing department, ensures that we deal with our suppliers in a spirit of partnership. At the same time, he ensures that we can offer our high-quality product solutions at good and favourable conditions in the long term.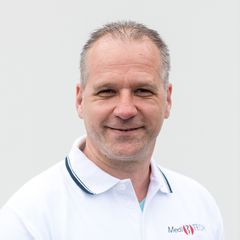 Uwe Wolf
Uwe Wolf manages our warehouse just as unerringly as he is responsible for incoming and outgoing goods. He pays special attention to the fast and safe dispatch of all orders received by us.