Courses for Trainers
Special courses for you!
Qualification and practical training are important. We have many years of experience in training and further education and in teaching skills that will enable you to provide targeted assistance to the people who come to you. This requires training courses that will qualify you quickly and comprehensively.
In addition to our individually bookable course offers, we have several special learning trainer training courses in cooperation with Europäischen Gesellschaft für angewandtes Biofeedback und neurophysiologische Verfahren (EGBNV) developed and certified. Content quality and your satisfaction are our top priority. We currently offer the following special trainer training courses:
EGBNV certified trainer for learning enhancement

EGBNV certified trainer for biofeedback

EGBNV certified trainer for motor activity

Each qualification course comprises at least three specialist courses and comprehensive examination papers. Are you interested in one or more of our specialist qualifications? Please contact us so that we can advise you in detail and discuss the next possible steps.
---
We have already compiled some information for you in the following brochures: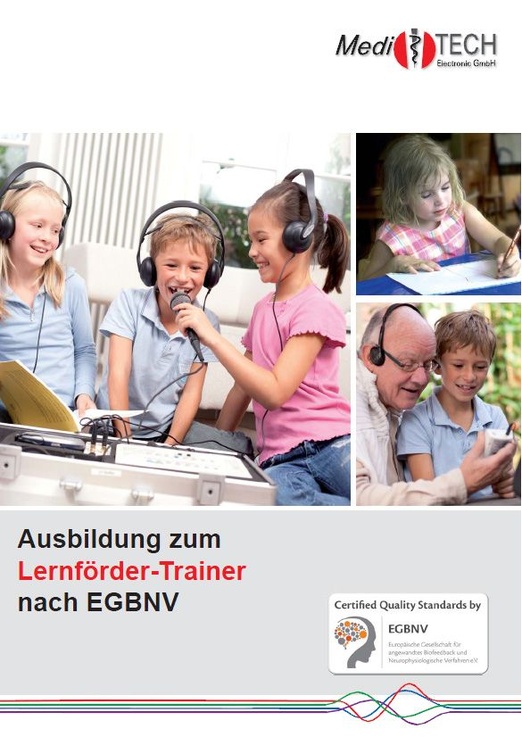 Trainer for Learning Enhancement
Promotion of perception from pre-school children to senior citizens

Solutions for school problems, for listening comprehension and concentration

Expand and prove competence
... sharpen the senses for life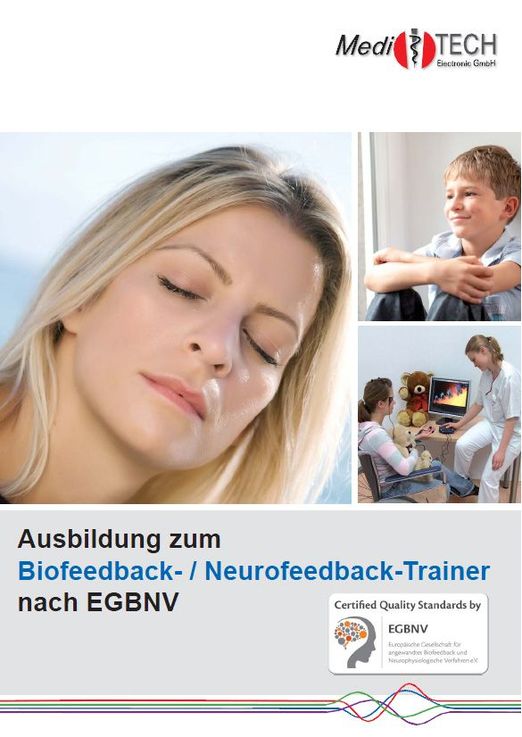 Trainer for Bio-/ Neurofeedback
Effective help with biofeedback and neurofeedback

Complement your own knowledge and skills in a practical way

Build up and prove competence
... learn from your own body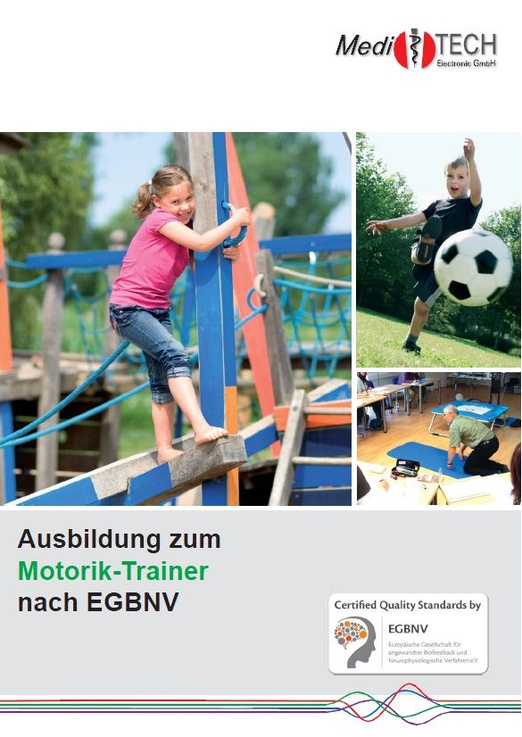 Trainer for Motor Activity
Recognizing and treating persistent reflexes in early childhood

Targeted improvement of sensorimotor skills

Being able to extend and prove existing competence
... promoting movement intelligently