Eye-tracking
Analysis of eye movements and viewing range
What is Eyetracking?
Eyetracking is a high tech solution to analyze eye movements and the actual range of visual of human beings. Using this technology you can i.e. determine for how long someone looks at what with which level of intensitiy. Eyetracking can not only assess eye movement, it goes far beyond this possiibility: combined access to eyemovement data and video information on what the client is actdually seeing allows to find out, what information the client looked at for which period of time.

Obtaining data on eye movement - mobile or in a fixed setting

Displaying eye movement in real-time

Synchronization of eye movement with physiological data

Highly accurate eyetracking technology combined with professional assessment and calculation of physiological data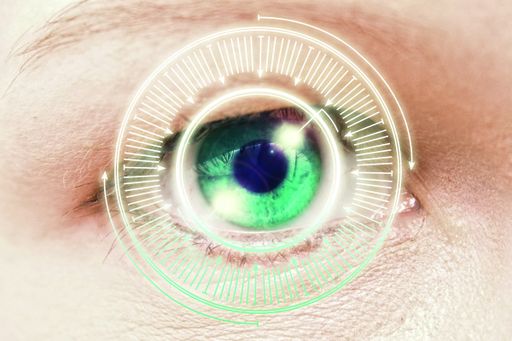 Where is Eyetracking used?
Broad range of applications

Analysis in sports peak performance


Research studies for universities and beyond


Market research and analysis


Automotive and transportations industry

---
What do we offer?
Monitoring physiology - Combined with mobile eye-tracking
The existing technology and the underlying software platform D-LAB by Ergoneers is extremely powerful and diverse. It can be combined with numerous other sensor systems (video cameras, audio recordings, auto-CAM systems, physiological sensors, for example to measure respiration, musculature, skin conductance, temperature, pulse or EEG). This opens up many different applications for research and industry.
Weiter zum Infokanal "Eyetracking" mit weiteren Dokumenten/Tutorials:


Eyetracking Usage Examples: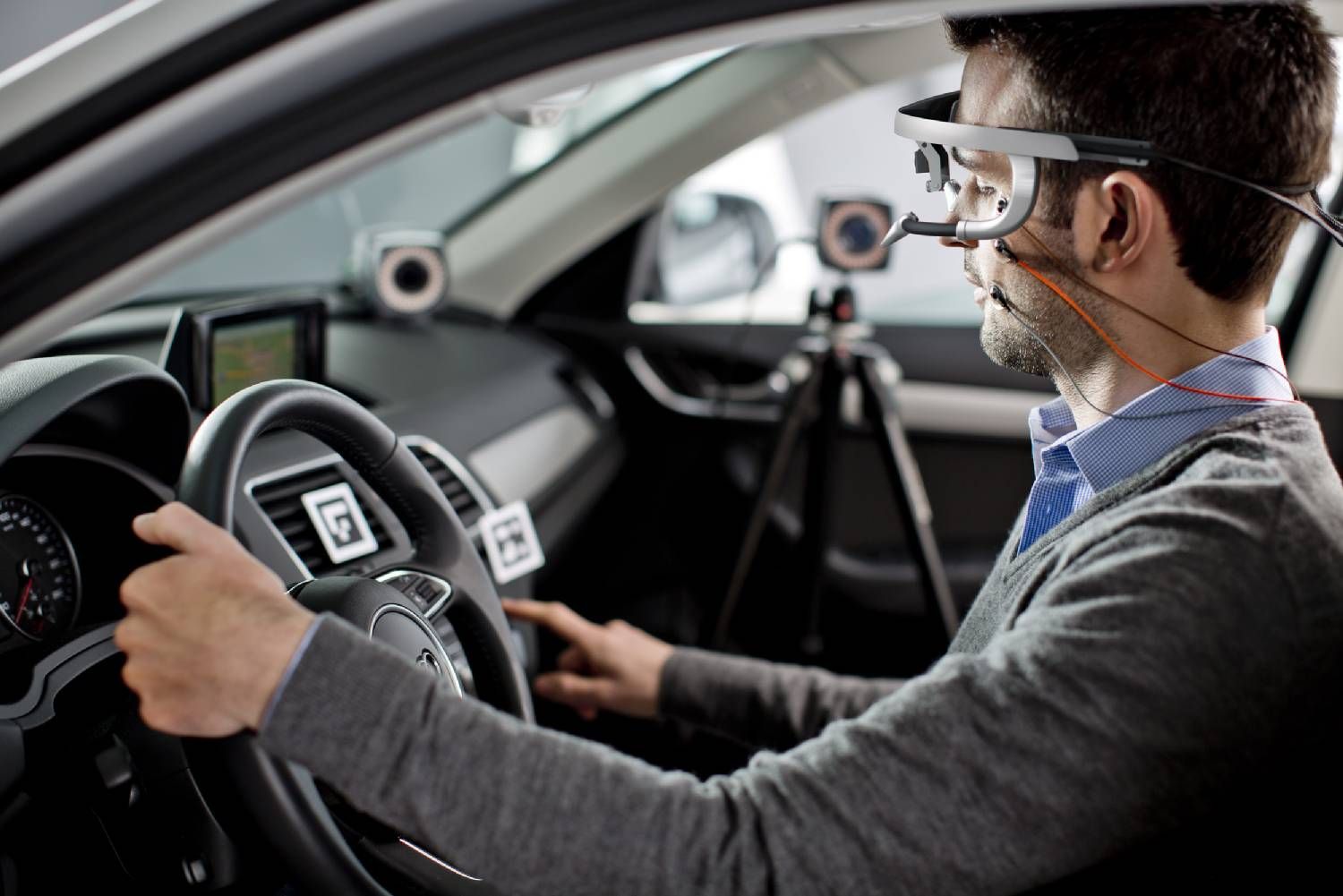 Eye-tracking for analysing driving behaviours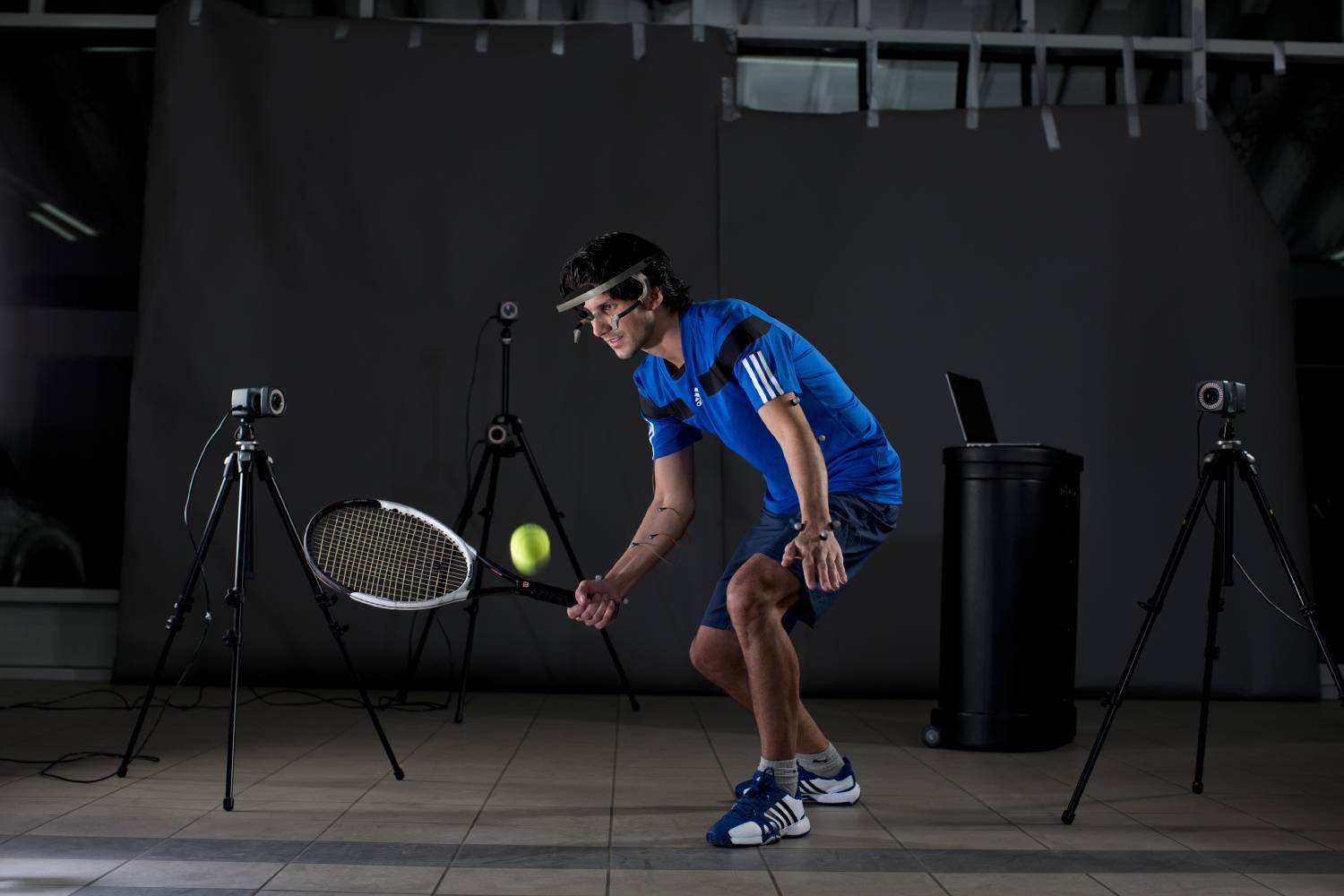 Athlete monitored with eye-tracking and motion cameras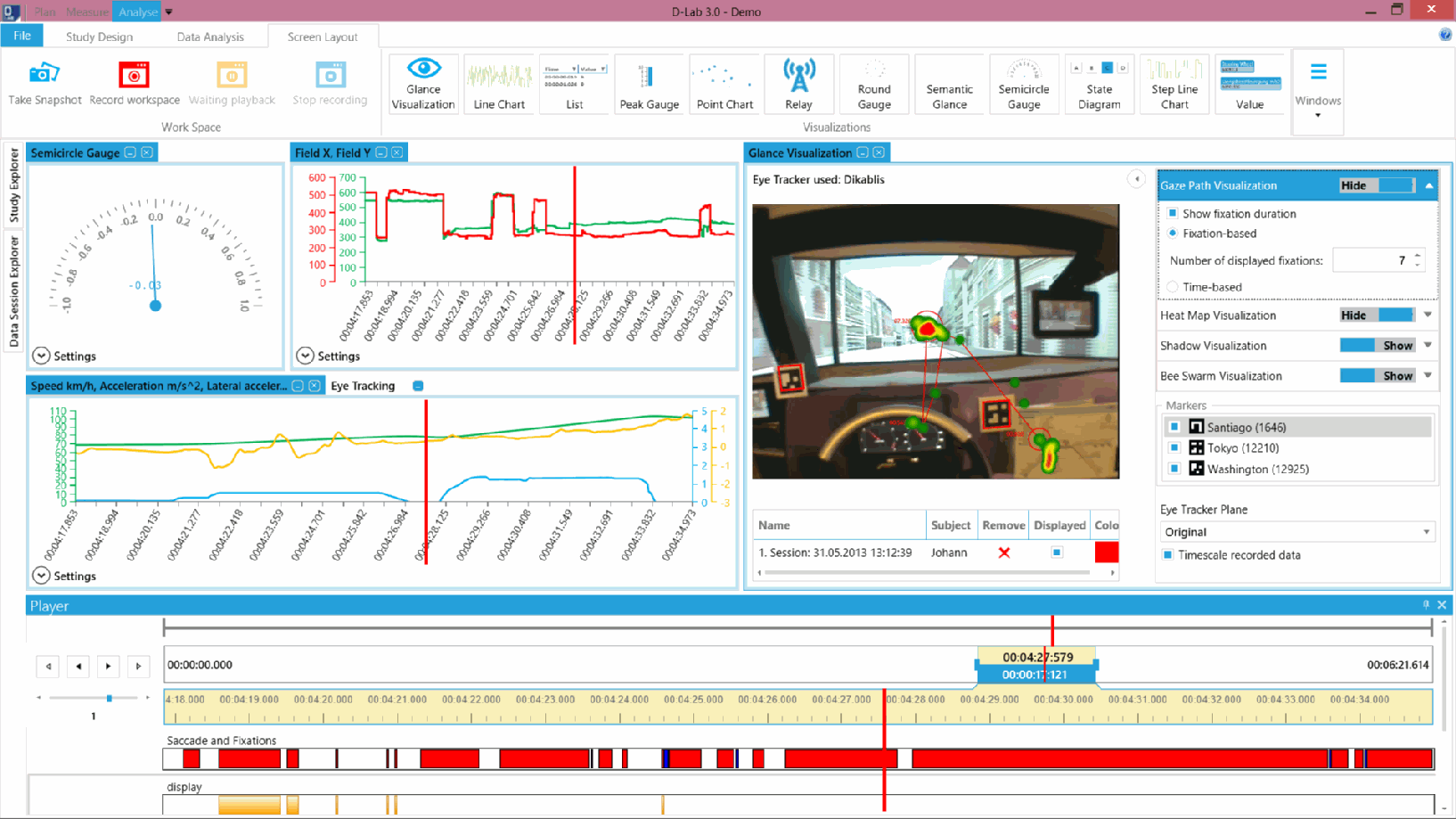 D-LAB Analysis Software - sample screen

Quality from experts