It's hard to believe how time flies: This year we, your MediTECH Electronic GmbH from the Hanover region, celebrate our 25th anniversary. We would like to take this as an opportunity to celebrate with you and, above all, to thank you for your trust in us!

In 1996, I founded the company to further develop the learning support solutions for children that I had developed with my father and to make them available to professionals and end users alike. Since then, a lot has happened at our company: With 20 employees, we are constantly at your service.

und das Team der
Medi
TECH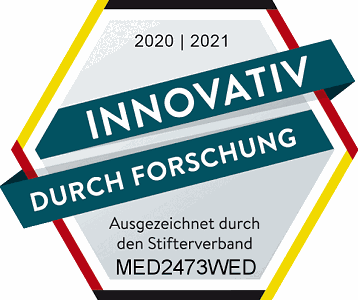 Certified excellence
in research and development
What does MediTECH stand for?



MediTECH Electronic GmbH is a medical technology company that is constantly working on products and solutions to improve the quality of life of its customers. For this purpose, (further) development and research is carried out in the following areas:


Please also visit our info channels for further information
.
In our info channels you will find instruction manuals, flyers, brochures, publications and much more.