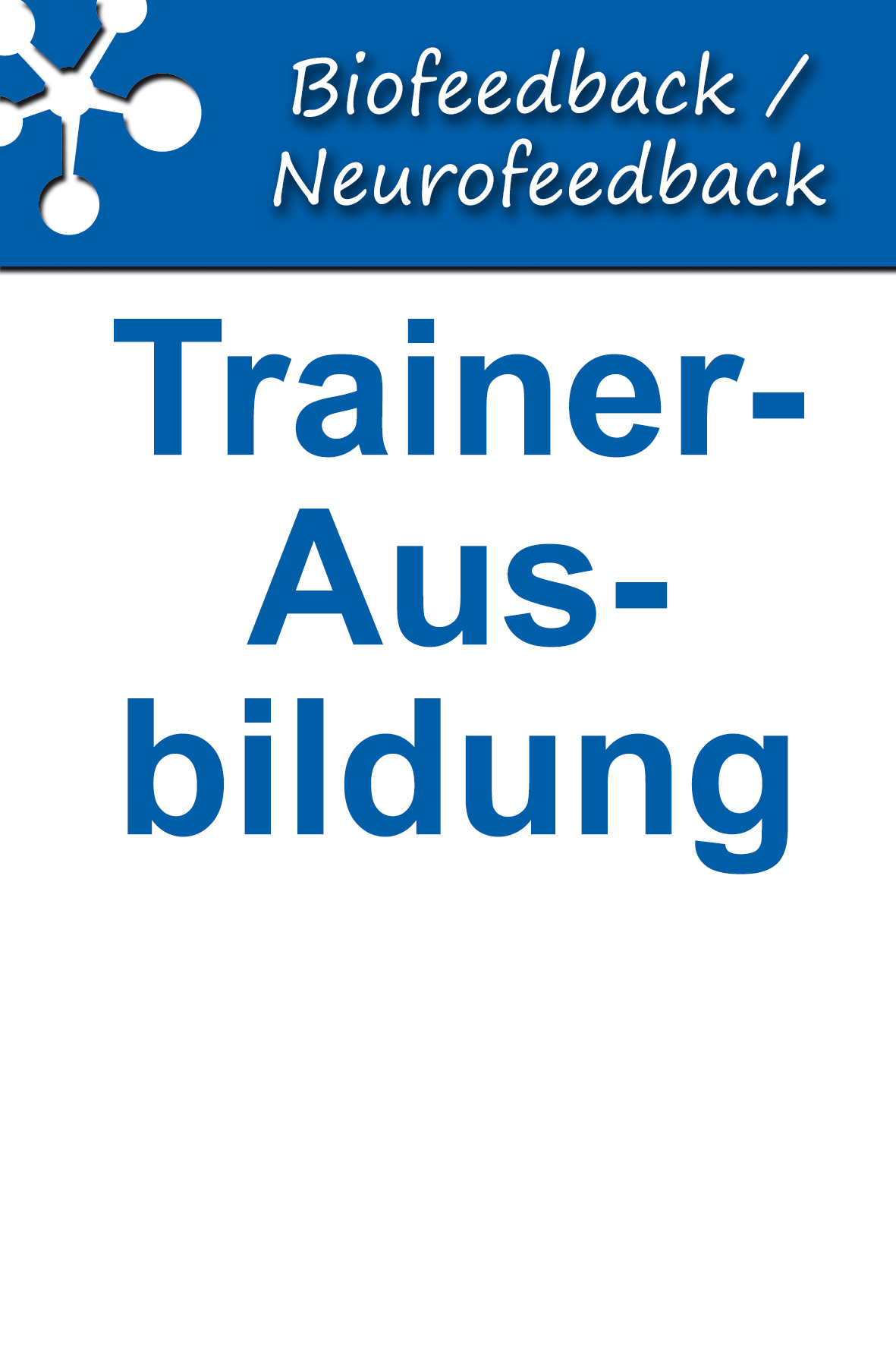 Biofeedback-Neurofeedback-Trainer nach EGBNV (eLearning)
Welcome to the online training for biofeedback neurofeedback trainer according to EGBNV.
In this course you will learn the basics of biofeedback and neurofeedback as well as how to work with the necessary equipment theoretically and practically. Another focus is on the practical use with children, adolescents and adults to support them in their different challenges such as pain, ADD / ADHD, concentration, anxiety disorders, ... ...
You can complete the course with an examination and thus obtain the additional qualification as a biofeedback neurofeedback trainer*in accordance with EGBNV.
Block 1: Schwerpunkt Biofeedback

Schwerpunkt Biofeedback Block 1

Schwerpunkt Biofeedback Block 2

Schwerpunkt Biofeedback Block 3

Schwerpunkt Biofeedback Block 4

Schwerpunkt Biofeedback Block 5

Schwerpunkt Biofeedback Block 6

Schwerpunkt Biofeedback Block 7

Schwerpunkt Biofeedback Block 8

Block 2: Schwerpunkt Neurofeedback

Schwerpunkt Neurofeedback Block 1

Schwerpunkt Neurofeedback Block 2

Schwerpunkt Neurofeedback Block 3

Schwerpunkt Neurofeedback Block 4

Schwerpunkt Neurofeedback Block 5

Schwerpunkt Neurofeedback Block 6

Schwerpunkt Neurofeedback Block 7

Schwerpunkt Neurofeedback Block 8

Block 3: Biofeedback hautnah

Biofeedback-Hautnah: Block 1

Biofeedback-Hautnah: Block 2

Biofeedback-Hautnah: Block 3

Biofeedback-Hautnah: Block 4

Biofeedback-Hautnah: Block 5

Biofeedback-Hautnah: Block 6

Biofeedback-Hautnah: Block 7

Block 4: HEG-Neurofeedback

HEG-Neurofeedback - Block 1

HEG-Neurofeedback - Block 2

HEG-Neurofeedback - Block 3

HEG-Neurofeedback - Block 5

HEG-Neurofeedback - Block 6