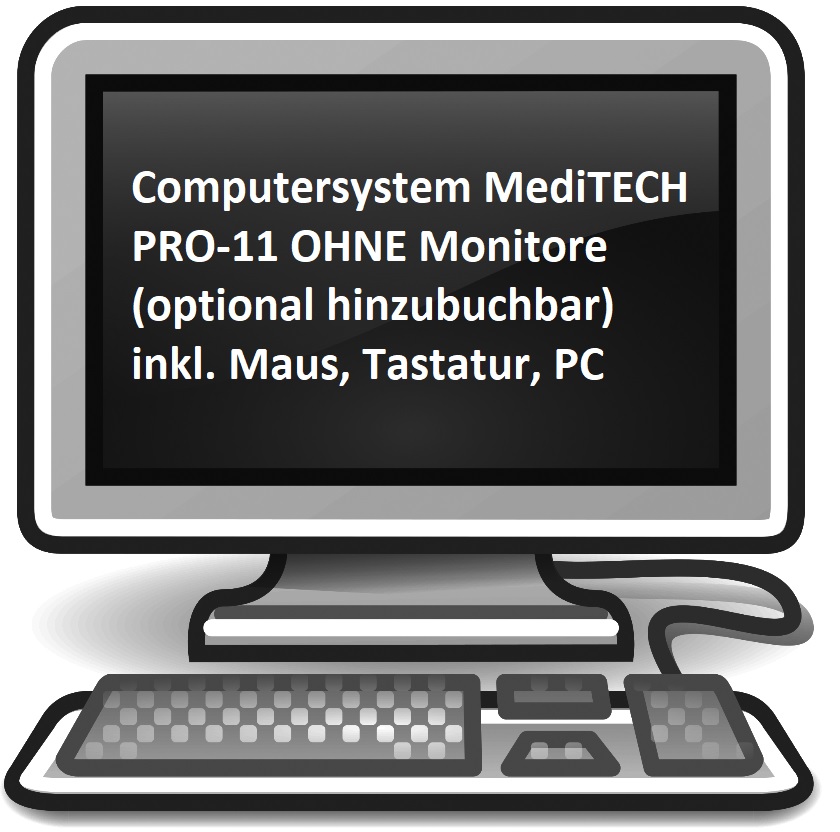 [
PC-PRO-11

]

MediTECH Computer MT-PRO-11
---
Stationary computer according to separately submitted specifications at the time of your request (subject to sales). The system will be procured/constructed for you according to current market specifications. We ensure that the selected system fully meets the requirements of your application: Biofeedback / Neurofeedback / Balance system / Warnke procedure / .... In addition to the appropriate hardware components (PC, mouse, keyboard, no monitors - optional!), each system contains the following components
* Windows 10 PROFESSIONAL
* Microsoft Office Professional version

Additionally recommended (please book in advance!):
- 2. monitor (e.g. 24-inch) especially for biofeedback/neurofeedback applications
- Ready to go service package: We update your computer with all Windows/Microsoft updates. The software solutions you have purchased from us in parallel are completely installed and set up and are prepared and tested in the best possible way for use in your company.
---