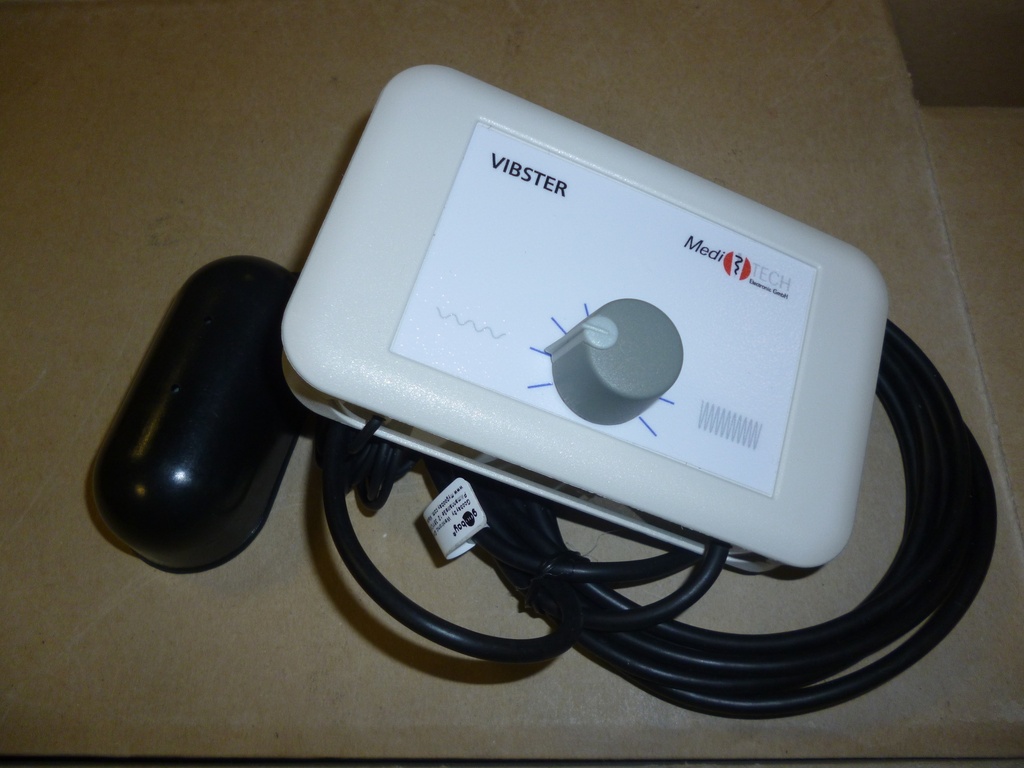 [
9171

]

VIBSTER
---
Tactile feedback in biofeedback and / or neurofeedback training.
Can be used as a supplement or instead of visual or acoustic feedback.
Small device that can be attached to the body or even to cuddly toys or other objects, for example with Velcro tape. It is connected to a socket on the TT-USB adapter and can be integrated into any training screen that can be used with Biograph.
When the desired training condition is met, the device starts to vibrate. In this way muscle relaxation, sufficient depth of breath, heart rate control or similar can be rewarded or excessive tension can be gently indicated tactilely.
Ideal for use as additional or alternative feedback, e.g. for blind or hearing impaired persons.
Also suitable for children whose cuddly toy should vibrate when sufficiently relaxed.
The intensity of the vibration can be changed with a rotary control.
---