Obligatory information in accordance with MDD (medical device regulations)


As a manufacturer of medical devices, we at MediTECH are legally obliged to inform our customers and partners about problems at easily accessible, public places. This relates to
safety-related problems with products

Product recalls

Cancellations of registrations, certifications and certificates by the authorities
In the past - i.e. since the foundation of MediTECH Electronic GmbH in 1996 - there has been no reason for such information. With all our efforts and the latest findings, we strive to maintain this standard and never make recalls necessary.
Should any of the above-mentioned problems occur or callbacks be necessary, you will find information on this here.

About registrations and certifications concerning MediTECH and our products, you can find out under www.dimdi.de .
declarations of conformity
quality management
Unser Unternehmen verfügt seit 1998 als Medizinproduktehersteller über ein Qualitätsmanagementsystem, ursprünglich nach Richtlinie 93/42/EWG. Seit 2007 gilt die Zertifizierung nach ISO 13485.
The suitability and maintenance of the certification is checked in annual audits by a body independent of us.
ISO 13485:2016 Zertifikat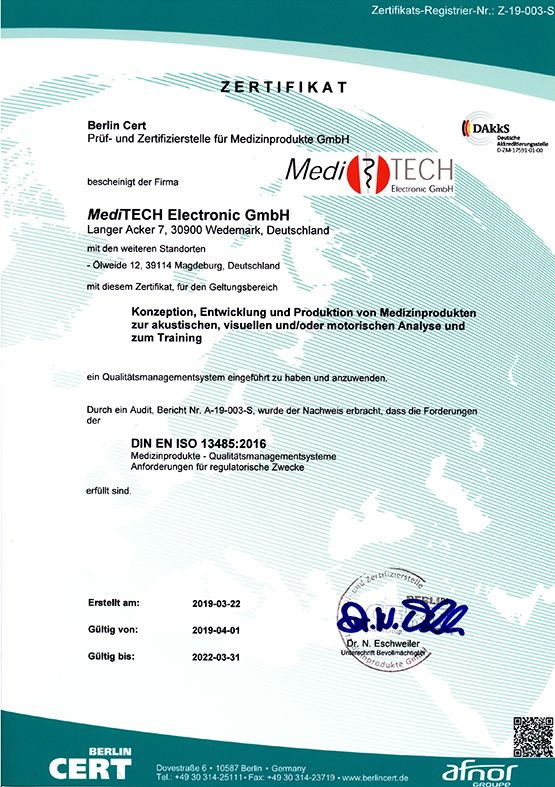 ISO 13485 Zertifikat der MediTECH