Manual for the extended test procedure according to Warnke (HaPA) - current version (Winfried Scholtz/Fred Warnke/Ralph Warnke)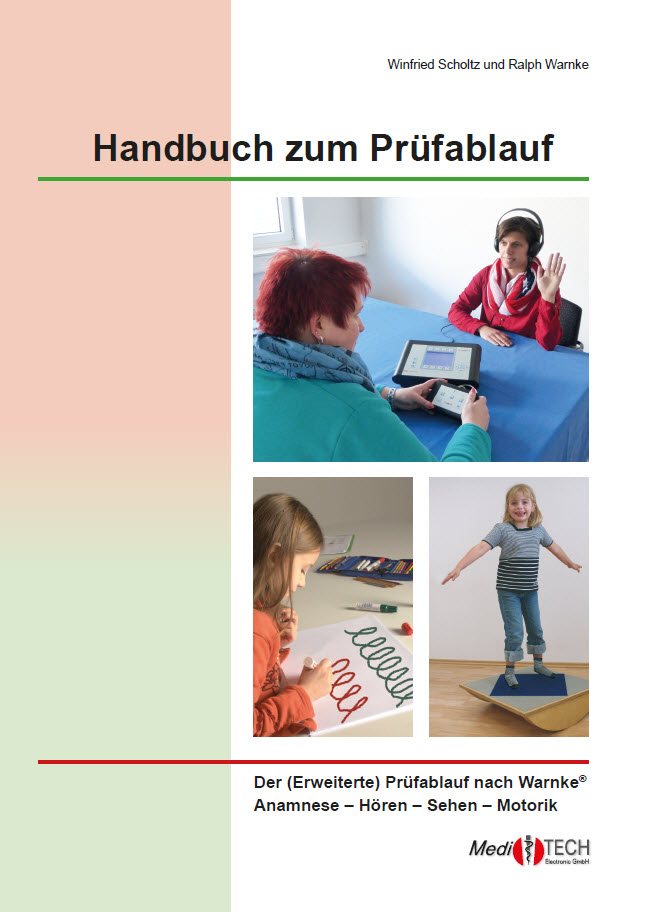 [
2074-DE-V5

]

Manual for the extended test procedure according to Warnke (HaPA) - current version (Winfried Scholtz/Fred Warnke/Ralph Warnke)
---
The comprehensive companion book for all who use the Warnke method in their practice. The manual, delivered in a large A4 folder, describes the test steps of the Warnke test procedure in detail on more than 500 pages. In addition, about 45 different test steps as well as their preparation and follow-up actions are explained, evaluations are described and training recommendations are given. The CDROM included in the scope of delivery contains a comprehensive training center with various tests and pre-recorded instructions - a valuable aid for the test execution.

The manual is supplied as a "loose-leaf collection" and is typically updated every 12-24 months.
---
Jeder Fragenkomplex, jeder Test ist schrittweise und gut nachvollziehbar erklärt.

Der Ordner "Praxis – das Handbuch zum Prüfablauf" basiert auf dem bekannten Prüfablauf nach Warnke®. Es vertieft und ergänzt diesen in vielfältiger Weise, so dass die Stärken und Schwächen des Patienten noch aussagekräftiger erkennbar werden. So werden die Schwerpunkte in vier Bereichen angesiedelt, denen jeweils ein eigenes Modul gewidmet wird.

Mit dem Erwerb des Handbuchs zum Prüfablauf nach Warnke® bestellen Sie auch die kostenpflichtigen Ergänzungslieferungen, die Ihnen automatisch zugeschickt werden. Wenn Sie diese Lieferung nicht wünschen, reicht ein einfacher Widerruf.

Die Bedeutung des einzelnen Prüfschrittes wird in seiner Einzelfunktion und in seinem Global-Zusammenhang betrachtet. Vor allem für die Bereiche Anamnese, Hören und Sehen sind Schautafeln, Auswertungsprotokolle und CDs Bestandteil des Handbuches.